Photographing the Solar Eclipse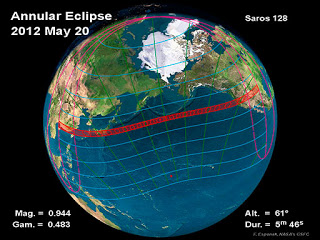 Remember to scout and plan your 20 May eclipse photo-shoot ahead of time. Things you might want to include in your process: determine when the eclipse will happen in your time zone, determine the sun azimuth and elevation of the sun during the eclipse, plan and frame your shot/composition, determine your solar filter requirements, and take a series of test shots to validate your exposure.
If you wait until the eclipse starts to figure all of this out you might be a bit behind.
Read more on NASA's website for the technical data on the eclipse and where the best viewing regions will be. Who knows! It could be the best in your area!
For those of you photographing the eclipse please submit your images for us to see. The best images will be posted on the blog!
Email them to info@lightworkshops.com and size to 400x600 px (or close to that).
-Happy Shooting!
Fiat Lux!